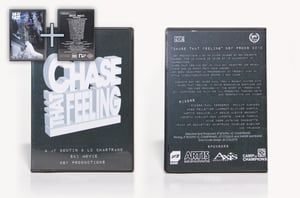 $

20.00
NSFproductions 2010
Produced & Directed by JF Boutin
NSFproductions a eu un hiver chargé en revirements causés par le manque de neige et le changement de température. Chase That Feeling est un film qui démontre les sensations que le sport peut nous amener. NSF sera démontrer la progression du freeski avec un style cinématographique propre à son image.
Quebec's NSF comes back from a rough winter with Chase That Feeling. A movie showcasing emotion and feelings procured by the sport of freeskiing joy. Happiness and pain are all presented through NSF's own perspective and images.
WHY NOT!?
NSFproductions 2008
A rare NSF Classic. Web Only Offer.
Un Classic NSF rare. Offert seulement en ligne.